Journey: Freedom Tour 2024
When:
April 19, 2024 @ 7:30 pm
2024-04-19T19:30:00-04:00
2024-04-19T19:45:00-04:00
Where:
Allen County War Memorial Coliseum Fort Wayne, IN
4000 Parnell Ave.
Fort Wayne
IN 46805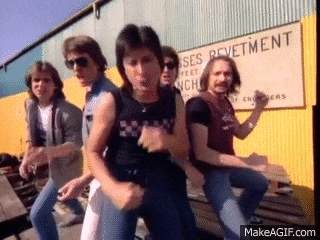 As the original legends of arena rock, few bands in existence put on a show quite like Journey. Anchored by singer Arnel Pineda's thrilling vocals and Neal Schon's unstoppable guitars, the band continues to show fans, both old and new, exactly how it's done as they tear through marathon sets of classics like "Don't Stop Believin'" and "Open Arms."
After a short break from their relentless tour schedule, they're primed to blow minds again in 2014, pairing up with Steve Miller Band for select dates that are sure to be the stuff of classic rock legend for years to come.
Special Guest Toto
They say fashion is cyclical… and they're right. Truly amazing things never go out of style, regardless of when they first popped up. Toto's tune 'Africa' is one of these things. First heard in 1982, this masterpiece of popular prog has been a staple of pop culture since release. Taken from their massive second album Toto IV, it combined their other calling card Rosanna to introduce Toto to a massive audience. That record would go on to win several Grammy Awards and establish a base from which the band grew into one of the most prolific and durable acts in modern music history. Musically mind blowing and with more hits that you can poke a stick at, there's no doubt that people will ask "where were you when Toto played Festival Hall?" for years to come.